Only members can view full online content. CCC has 3770 registered users.
Ever wondered why Lisa showed up to several of Michael's HISStory tour dates, in 1997, a YEAR after their divorce? Why she was spotted coming in and out of his hotel room, even after he was married to Debbie Rowe or why she trooped it over to Africa to spend time with him?
Well, I won't keep you waiting much longer. Read It and Weep!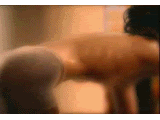 ********************************
In order to view anything on this site in full you MUST be a member. If you'd like to purchase one of our books, please click the "Lulu" button:
31 Responses to "Baby Be Mine or . . Why Lisa Followed Michael All Over the Globe After Their Divorce!"
Leave a Reply
You must be logged in to post a comment.
Message from Michael